Hello Creative Enthusiasts!
In this Email:

Upcoming Classes!
The August Class Calander has been posted!
Plan a Road Trip to Smile Spinners!
Find it at Smile Spinners! Services!
CLASSES: Become Sew Knowledgeable! View the Class Calendar!
July 26 (Wednesday) - Help! I Think My Sewing Machine Hates Me! Class #4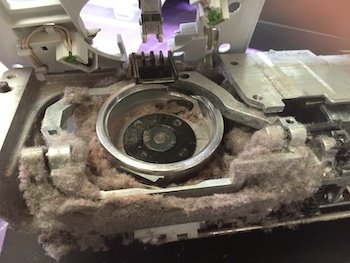 Time: 6:15
Meets Face To Face in the Classroom at Smile Spinners
In this class we will learn how to perform routine maintenance on our Creative Partners!

How do we take the machine apart to clean it?
What should we check for when we have it apart?
How do we change our needle?
How to perform a basic cleaning?
And sew much more!

Reminder: Please review the list of items needed for this class. View the supplies needed for class.
July 27 (Thursday) - Learn How to Make a Quilt! Machine Quilting Part #3
Time: 6:15
Meets: Face to Face in the classroom at Smile Spinners
Part #3 Machine Quilting Workshop using a Ruler Foot and Templates

Set-up to use a Ruler Foot
Practice Free Motion Quilting using templates!

Please review the list of items needed for this class! Click Here to see what you supplies you need for this class.
August 2 (Wednesday) - Help! I think my Sewing Machine Hates Me! Class #5
Class #5 This is the last one in the series! I think!
When trouble occurs!
Fixing your issues with confidence!

End thread blobs on the back of your fabric!
Fix your tension problems!
How do you use your needle threader?
Help my scissors won't cut!
Why does my fabric keep bunching?
Why does my fabric push down in the throat plate?
Yikes my needle keeps breaking!
And Sew Much More!

Please review the list of items needed for this class! Click Here to review the supplies you will need for class!
NEW CLASSES!
NEW Classes!

Upcycle your T-Shirt!
Halloween Wall Hanging!
Snow Globe Wall hanging!
Machine Embroidery Class!
Quick Project Series! I'll add this soon!
Our Classroom!
Sewing education is important to us! Smile Spinners Stitching Campus has a separate building for classrooms: stocked with cutting mats, ironing stations and basic tools needed for creating!
Group and Private Classes are available! Call (717) 957- 4225 for information!
.
PLAN A ROAD TRIP to Smile Spinners!!
Plan Your Trip! Click Here to Plan Your Visit!
SMILE SPINNERS SERVICES!
Pfaff Sewing Machine Sales: We Love Pfaff Sewing Machines!

A Pfaff Dealer for 21 years!

The entire Staff sews on Pfaff!
We love the Pfaff "IDT" system which eliminates the need for a bulky walking foot! (Pictured above!)
Sewing Machine Education!
Get to know your creative partner!
Receive FREE CLASSES with each Sewing Machine Purchase!
Follow my weekly emails on Your Creative Partner, Your Sewing Machine!
Private classes are available! Call for Information!
Sewing Machine Cleaning on ALL sewing machine brands!
Repairs will depend on the age (kinda like humans)
Make (Brand)
Model
Availability of parts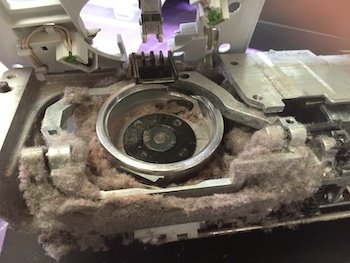 5000 Fabulous Fabrics:
Beautiful Cotton Poplins
Jersey Knits
Ponte Knits
Cotton Canvas
Cotton Linen Blends
Flannel
Wool
Rayons
And More!
Machine Quilting Service!
Jo has over 20 years of long arm quilting experience!
All of her work is hand guided! NOT computer generated!
She will piece your backing even matching the motifs!
She also provides a binding service!
Next Email!
Next Email: Wednesday, July 26, 2023
Learn more about your Creative Partner!
Be Sew Awesome!
Cathy