Hello Stitching Community!
In this Email:

Upcoming Classes!
Clear the Bolt Sale!
Services available at Smile Spinners!
Plan a Road Trip to our shop!
CLASSES: Become Sew Knowledgeable! View the Class Calendar!
June 1 - Workshop, Let's Start to Quilt!
Time: 6:15
Meets Face to Face in the Classroom at Smile Spinners!
Get to work on creating a pieced project!
Start to apply the skills we have learned in previous classes to create a table topper or a small wall hanging!
It's time to start to utilize many of the basic skills you learned in earlier skill builders!
A sewing machine is needed for this class!
June 7 & June 21 - Buttons and Buttonholes! (2 Parts)
.
Time: 6:15
Meets Face to Face in the Classroom at Smile Spinners!
Start having FUN with Buttons and Buttonholes!
A sewing machine is needed for both classes!
June 8 - Learn to Quilt - Borders
Time: 6:15
Meets Face to Face in the Classroom at Smile Spinners!
In this class we will look at the borders on loads of quilts.
We will determine what made them a success or a failure.
We will all discuss how to calculate, cut and add our borders so they lay flat!
Some Images from our Classroom!
SALE! CLEAR the BOLT! May 31-June 2, 2023!
CLEAR the Bolt Sale!
15% discount applied when you finish the bolt!
Mini Bolts Included!
May 31, June 1 & 2, 2023
In shop only!
PLAN A ROAD TRIP to Smile Spinners!!
SMILE SPINNERS SERVICES!
Pfaff Sewing Machine Sales:

A Pfaff Dealer for 21 years!

The entire Staff sews on Pfaff!
We love the Pfaff "IDT" system which eliminates the need for a bulky walking foot!
Sewing Machine Cleaning and Repairs for ALL sewing machine brands!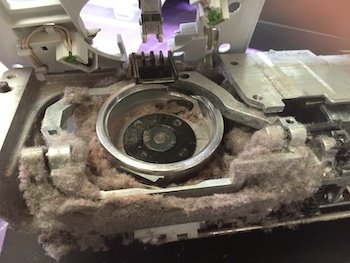 Sewing Machine Education!
Get to know your creative partner!
Receive FREE CLASSES with each Sewing Machine Purchase!
Follow my weekly emails on Your Creative Partner, Your Sewing Machine!
Private classes are available! Call for Information!
5000 Fabulous Fabrics:
Beautiful Cotton Poplins
Jersey Knits
Ponte Knits
Cotton Canvas
Cotton Linen Blends
Flannel
Wool
Rayons
And More!
Machine Quilting Service!
Jo has over 20 years of long arm quilting experience!
All of her work is hand guided! NOT computer generated!
She will piece your backing even matching the motifs!
She provides a binding service!
Turn around time generally

1 week!

!!!!!
Next Email!
Next Email: Wednesday, June 1, 2023
Learn more about your Creative Partner! Controlling Fabric Creep!
Be Sew Sensational!
Cathy