Skip Navigation
Website Accessibility
Sewing for Summer! Sew Fast and Sew Easy!

Hello Creative Community!
Today, let us look at some easy garment designs! The dress below was one I created back in around 1980! Yes, you read that correctly! It was made in a French Terry with a matching rib knit that finished the neck! It still looks as good today as it looked way back in the 80's! I probably still have the pattern somewhere in my large pattern library!
So what are you to do if you don't have this pattern from the 80's well look below, the Lobo pattern is very similar in style and would be just as quick and easy to make!
Click Here to view the Lobo Pattern
Note!
The dress would look fabulous in some of the knit fabrics that can be found at Smile Spinners!
This project would be great to make on a serger.
Using a twin needle would be a quick and easy way to hem this item.
Keeping it Simple!
Easy Patterns Elements

Sleeveless
Cap sleeve
Dolman sleeve
Raglan sleeve
Boat Neck
Round neck
I hope you are inspired to sew some simple summer fashions! After looking through a few of my patterns I found these! I've been inspired!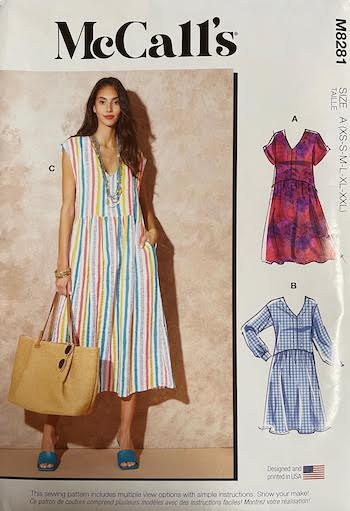 So good bye, I'm going to sew!!!!!!!!!
Cathy