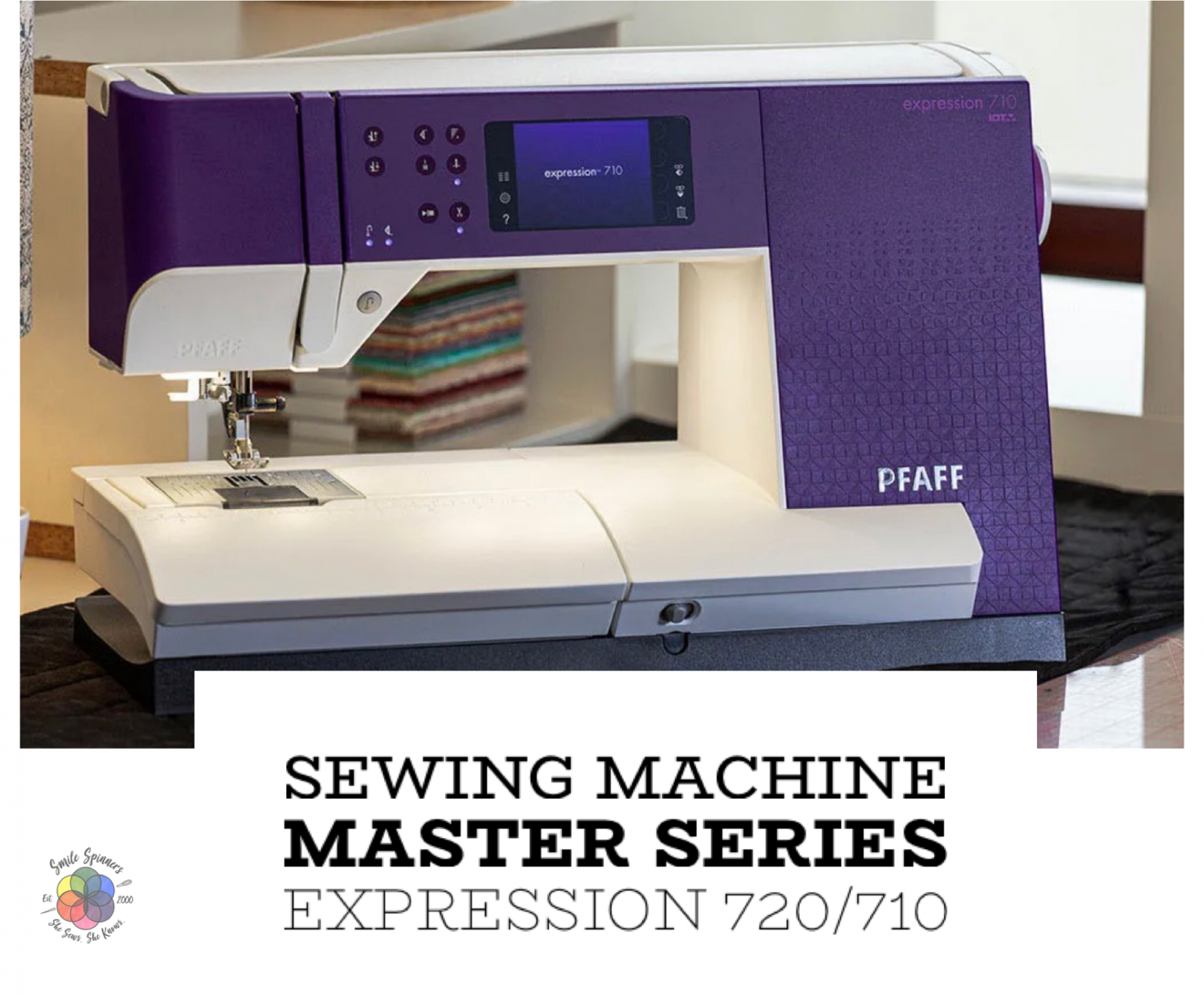 Sewing Machine Master Classes: SEWING FEATURES
Class # x00
Experience Needed: None
Format: 1 part via ZOOM
Lecture/Demo

You have purchased an incredible sewing machine now lets make sewing on it a fun and relaxing experience!
Gaining knowledge about your machine is the first step! In this series we will explore basics foundations so you can use your machine with confidence and ease in the sewing function.


Each week we will introduce a new topic. Please use the list below as a guide to the series. While the classes will not necessarily build upon each other, if you'd like to have a strong foundation of knowledge, please consider taking all of the classes in the series.

Class Suggestions? Please email Jessica@teamsmilespinners.com


Class#:
#001 - Screen Navigation, Tie Off Program, Needle Down Program, Brief Review of Threading, Review of Presser-foot functions, Speed Control

#002 - Navigating Machine Settings, Stitch Selection Menus, Stitch repeat /Patchwork Functions
#003- Length/ Width Adjustments, Stitch Positioning, Mirror Imaging

#004 - Stitch Sequencing, Very Brief Intro to Stitch Creator, Save and Recall Saved Stitches
#Project: use all practiced techniques in classes 1-4 to start a small project with decorative stitches (ie: zip bag)
#005 - Maxi Stitches and Fonts, Stacking Stitches (720 ONLY)
#006 - Ribbon Stitches 1, 2, and 3 (720 ONLY)
#007- Floating Stitches (720 ONLY)
#008 Buttonholes & Buttons
#009 Twin Needles and Pin-Tuck Techniques
#Project: use all practiced techniques in classes 5-9 to add to or start a small project with decorative stitches (ie: zip bag or pillow)
* Please note that you will need to have access to the Zoom platform via website or app. We would prefer that you join us on a tablet or smart phone for best results, because we will need to see your machines as well as your faces at many points through out the class.

*Log-in info with a code will be sent, via e-mail, to you prior to class. The code is needed to be admitted to the classroom.
You will be admitted to the classroom 5 minutes prior to the start of class.
| | |
| --- | --- |
| Skill Level: | Beginner |
| Skill Details: | |
| Instructor: | Jessica Bacon |